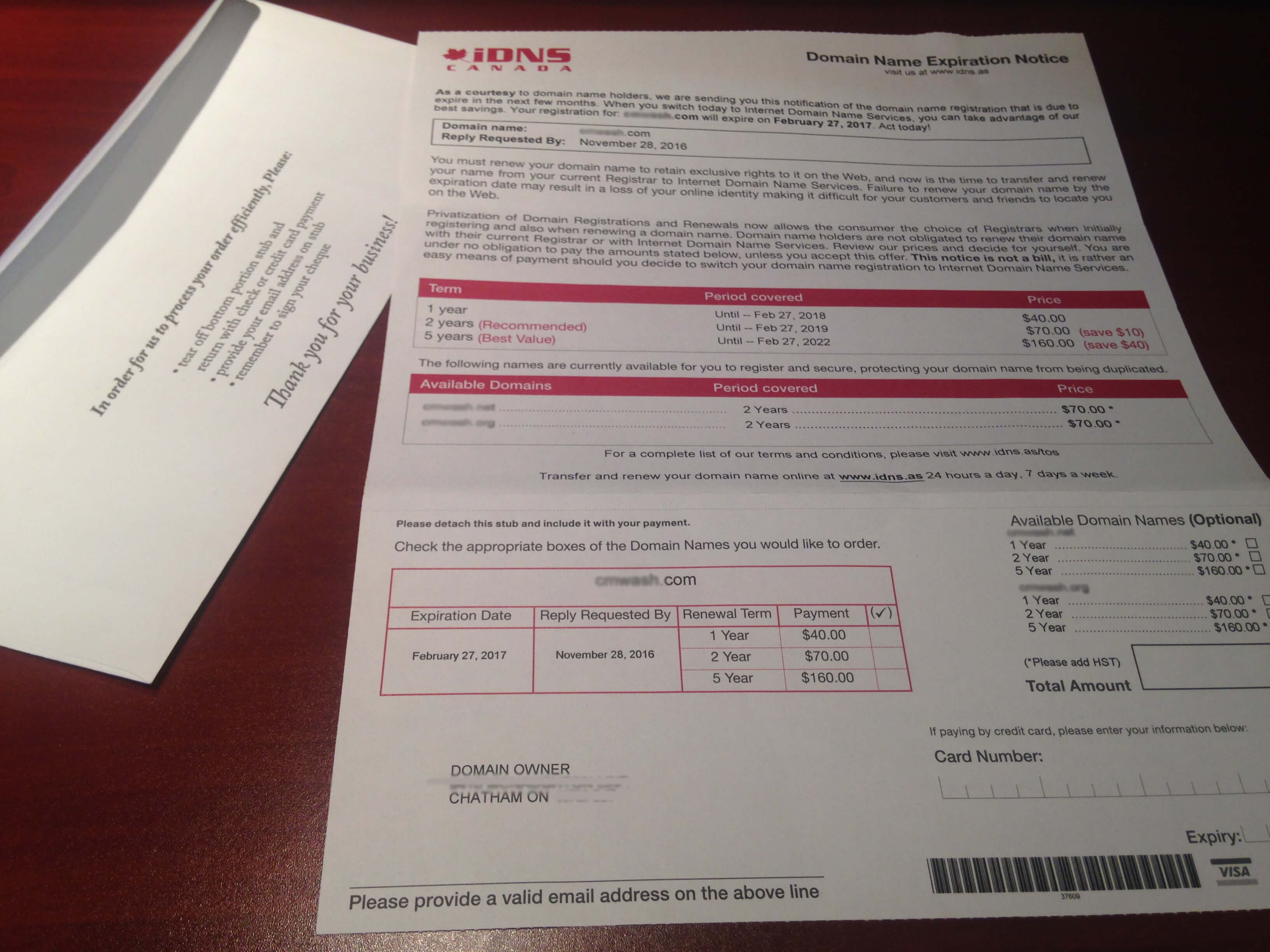 Don't get scammed by fake Domain Renewal letters!
We hate to see good clients get scammed by fake website domain renewal companies such as iDNS Canada (Internet Domain Name Services Inc.) – but we've had more than a few clients reach out lately asking about this scam. We've actually taken a photograph of a letter that a local client received, blurred out their information, just so you can see what the letter looks like.
The letter tricks you into renewing your domain with a 3rd party domain registrar, different than the domain register you are currently registered with.
They are good. But you must be vigilant!
Do not fall for this type of letter. It looks very official – but it is a scam. Over the years, they have been received enough pressure that their wording throughout the document is starting to change being a little more transparent, but it's easy to miss that this isn't a bill with all the red bars and renewal information.
If your domain name is registered through HUB Creative Group. We renew your domain every year for you before it's expiry date.
What should you do if your contacted?
Shred and recycle it. Don't let them take your money.
How to prevent these letters?
Scams collect your data using WHOIS, which contains your personal registration information. HUB Creative Group can protect you from these types of scams by adding privacy protection to your domain names. Contact us if you'd like to add this protection to your domain.