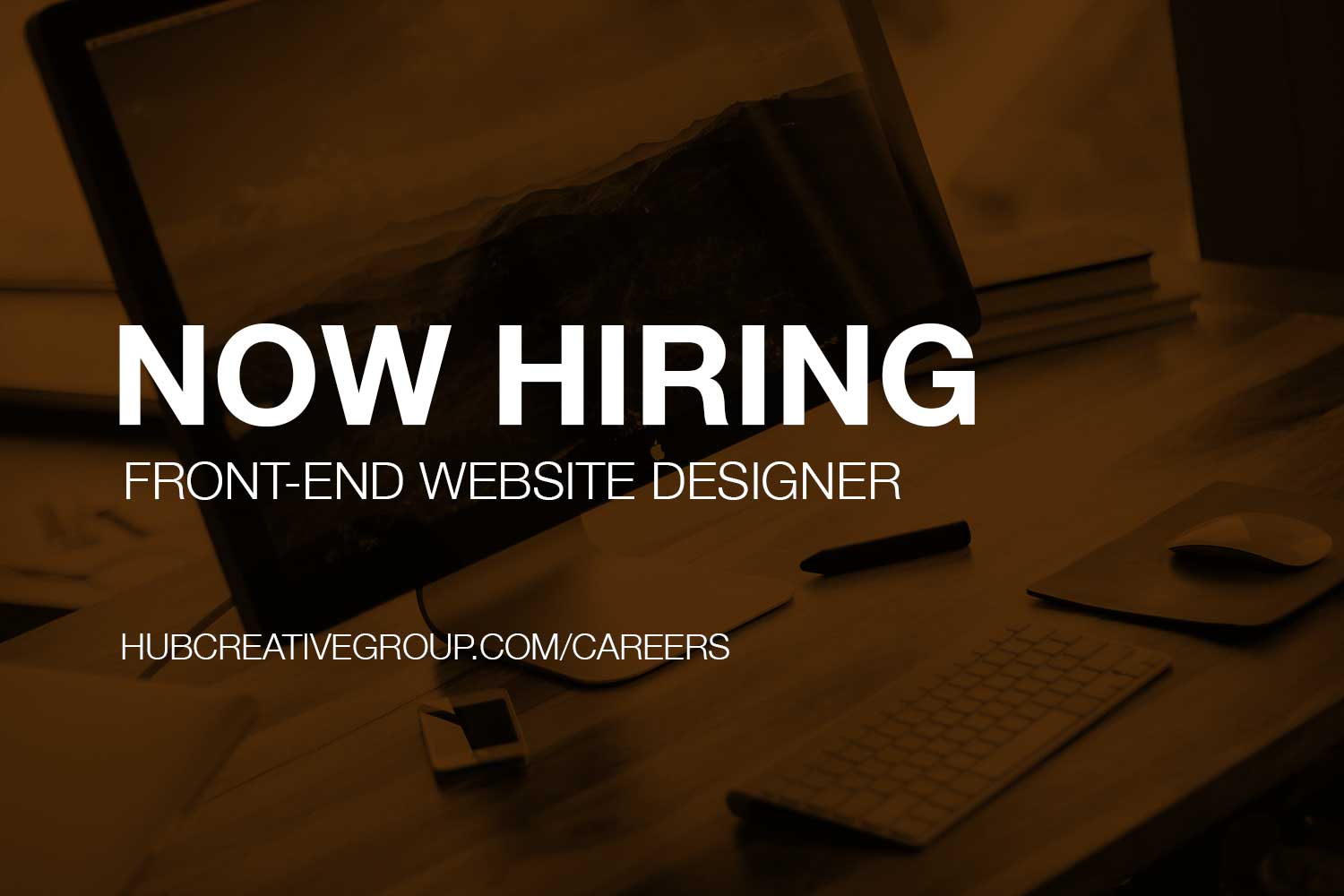 Front-End (WordPress) Website Designer
HUB Creative Group is looking for a full-time WordPress web designer. HUB Creative is a full-service marketing agency located in Chatham-Kent, Ontario that services a wide range of small and medium-sized companies.
This is an in-house position and you will be required to work in our Chatham-Kent office for the majority of the time. You must be eligible to work in Canada.
The ideal candidate will design website UI/UX from the ground up, as well as providing modifications and extending the functionality of existing sites.
Key Areas of Responsibility
Collaborate with the Digital Marketing team in order to deliver the highest quality custom website development on the WordPress platform
Ensure deadlines are met accordingly and expectations around those are managed
Self-motivated, with the ability to multi-task, work independently and learn technical information quickly
Provide customer support
Strong written and verbal communication skills
Ideally implement Facebook and Google ad campaigns, e-mail campaigns
Social media management and content creation for 20+ social media profiles
Qualifications and Skill Set
Must be creative!
1+ years of experience with WordPress, HTML5, CSS3, MySQL, PHP for front-end website development
Experience with customizing WordPress templates
Experience with Adobe Photoshop is a must
Experience with PHP and MySQL is an asset.
Experience with Adobe Illustrator, InDesign is an asset
Self-starter, high energy, assertive, take charge personality
Ability to prioritize projects and handle multiple tasks efficiently
Familiarity with SEO concepts
Stay current on the latest technologies and inspire others to do the same
Please send your cover letter, resume and links to careers@hubcreativegroup.com
PLEASE USE WORDPRESS DESIGNER IN YOUR SUBJECT LINE.
We appreciate your time in sending us your details, but only those selected for an interview will be contacted.