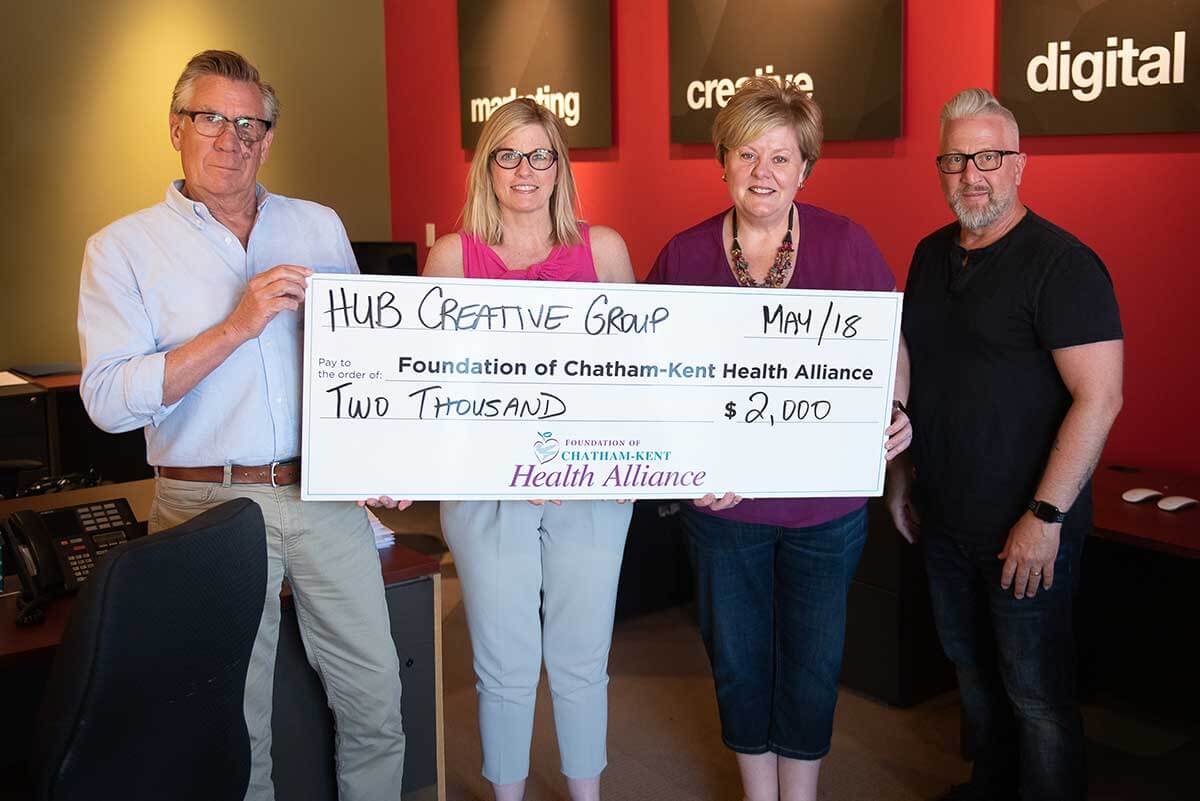 Appreciating that a well-equipped hospital is critical to the health of any community, HUB Creative Group is happy to donate $2,000 to the Our Future Is In Focus Diagnostic Equipment Renewal Campaign.
"Our community deserves the best when it comes to healthcare delivery and we want to help make this campaign a success," says Mary Genge, Partner at HUB Creative.
HUB Creative has worked with Mary Lou Crowley and the team at the Foundation of Chatham-Kent Health Alliance over the past two months and seen first-hand how the community has responded to the hospital's need for state-of-the-art diagnostic imaging equipment.
"The response from our community has been fantastic," says Ike Erickson, Partner.
"You can't speak to anyone who hasn't heard of this campaign," says John Lyons, Partner. "The enthusiasm for finishing it successfully is palatable."
(Pictured L -R: HUB Creative Partner Ike Erickson, Foundation of CKHA Executive Director Mary Lou Crowley, HUB Creative Partners Mary Genge and John Lyons)