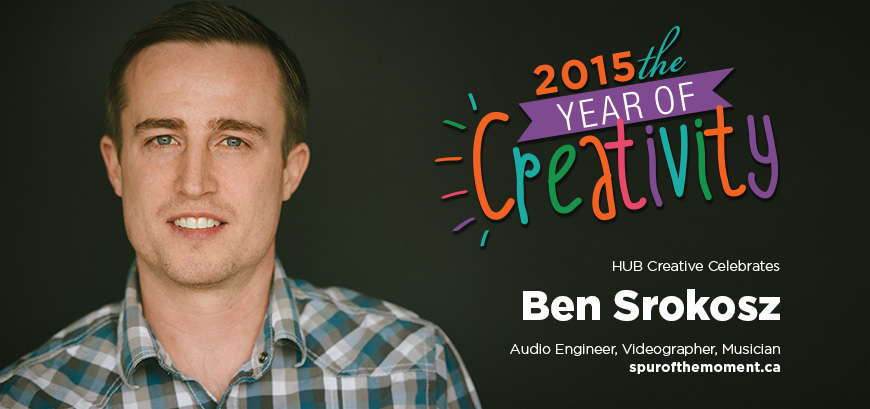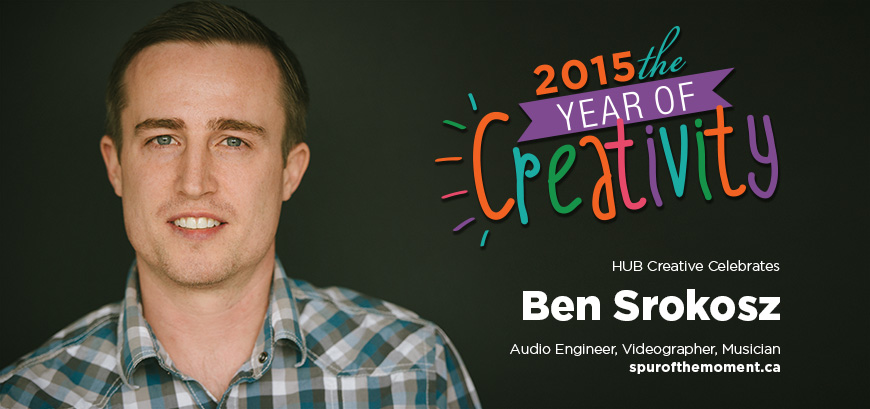 HUB Creative Celebrates – Ben Srokosz
Founded as a recording studio in 1994, Spur of the Moment Media has evolved into a multimedia company specializing in filming live musical performances. Founder Ben Srokosz is professionally trained as an audio engineer, and privately trained in video editing and camera techniques.
"The most significant moments of our lives, good and bad, are often associated with music.
"The act of creating something from nothing and then sharing it with the world is very special, but the creators often need help with capturing and presenting it. Thats where I get to use my creativity.
"I grew up in Erieau, so I am a proud CK boy. In high school I started writing and playing music, and in college I studied audio engineering, so I got started in the field by recording bands.
"Along the way my passions evolved into filming live music, making music videos, and now I'm involved in many different forms of audio and video production.
"In the world today, technology allows everyone to be creative. Every kid with a laptop can record their music and everyone with an iPhone can make films or take stunning photos. I think that is a beautiful thing.
"I can tell you honestly that Chatham-Kent has a long and very impressive history of music, art, and culture. I'm honoured to be a part of that history, and to have worked with so many creative people along the way."
You can see more of Ben's work at at spurofthemomentmedia.ca
2015 marks 50 years of creativity for HUB Creative Group. As we celebrate this amazing milestone, we want to spend 2015 honouring and acknowledging our fellow creatives. And not just designers and writers like us – but creative spirits who express themselves through art, food, music and more.