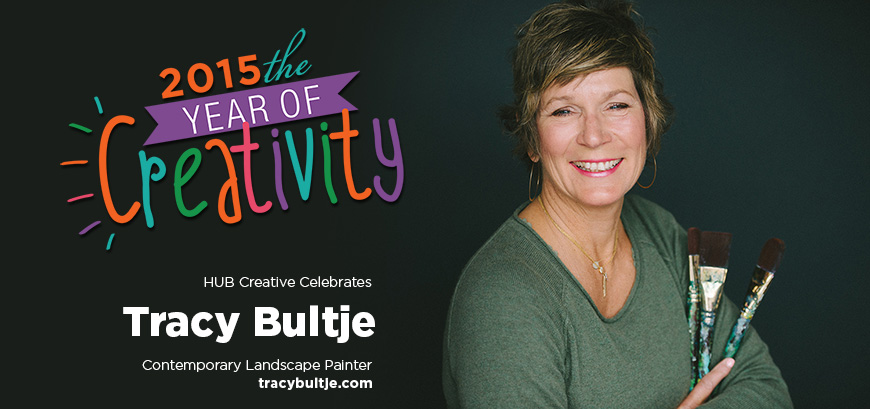 HUB Creative Celebrates – Tracy Bultje
"As long as I can remember, it was important to me to have a creative outlet. As a small child I was driven to pursue art with a purpose. My passion for painting started when I was 13 years old, on a desk, in the basement, amongst the spiders.
"Creativity is not something that can always be seen by something tangible. For me, everywhere I look and everything I see is perceived through the eyes of someone with a creative spirit. The mind is a very beautiful thing and I have come to know that people who claim they are not creative often think in innovative, abstract terms that are uniquely different from the way I think and see things.
"It requires focused determination, practice and study to develop a creative talent.
"We can nurture creativity by giving value to it and acknowledging that it takes countless hours of time and solitude to sharpen the talent."
You can see more of Tracy's work at at tracybultje.com
2015 marks 50 years of creativity for HUB Creative Group. As we celebrate this amazing milestone, we want to spend 2015 honouring and acknowledging our fellow creatives. And not just designers and writers like us – but creative spirits who express themselves through art, food, music and more.