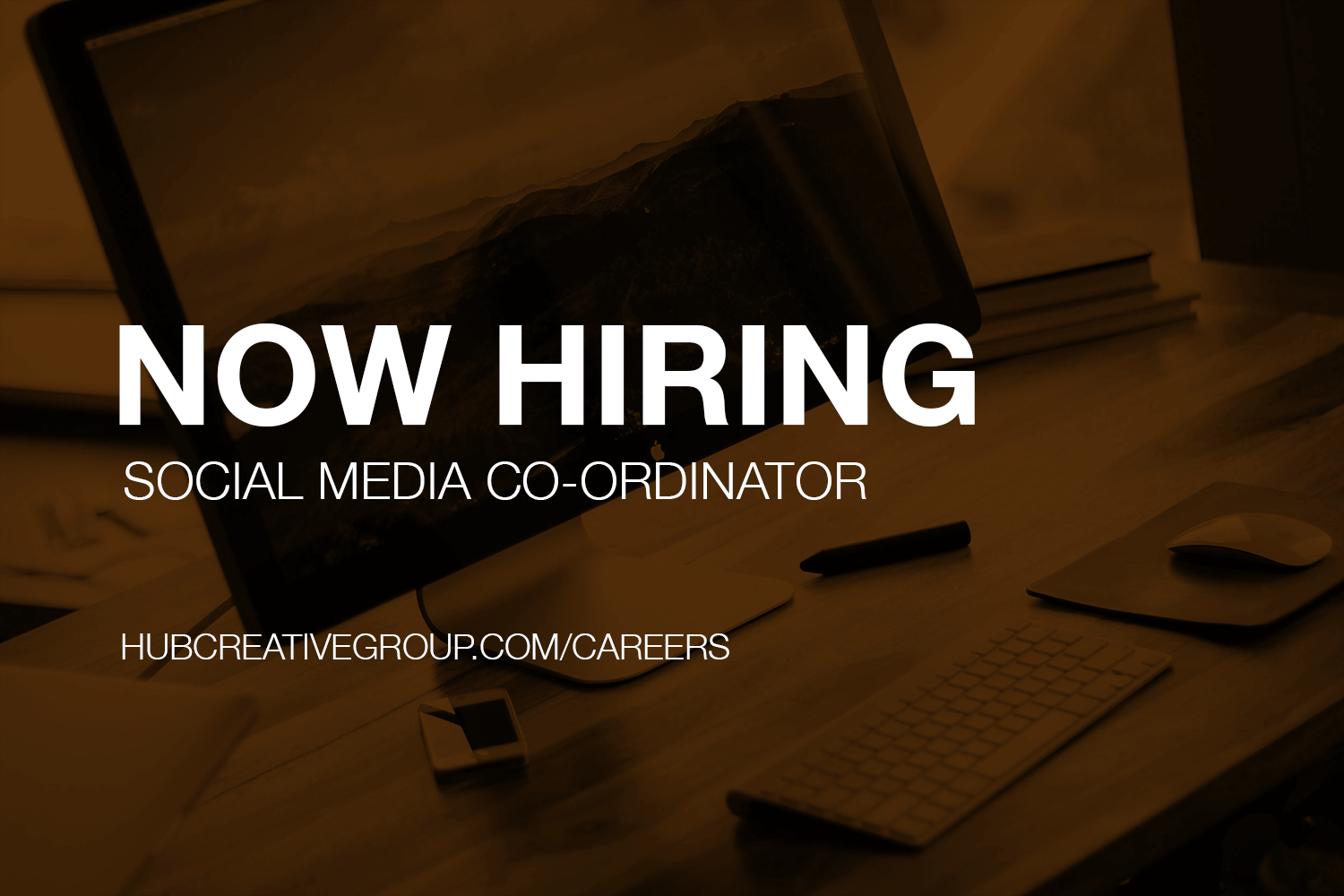 Social Media Coordinator – 1 Year Contract
HUB Creative Group is looking for a part-time or full-time Social Media Coordinator / Online Community Manager for a one year contract. HUB Creative is a boutique creative and web development agency located in Chatham-Kent, Ontario that services a wide range of small- and medium-sized companies. This is an in-house position and you will be required to work in our Chatham-Kent office. You must be eligible to work in Canada.
Key Areas of Responsibility
Collaborate with the Digital Marketing team to create and implement compelling and engaging content (posts, graphics, video, etc) for our clients
Manage client social media accounts – including ongoing engagement and online community building
Manage HUB Creative social media channels
Ensure deadlines are met accordingly and expectations around those are managed
Self-motivated, with the ability to multi-task, work independently and learn technical information quickly
Work with clients to implement and manage social media best practices
Stay on the bleeding edge of social media and digital marketing trends
Provide customer support
Strong written and verbal communication skills
Ideally implement Facebook and Google ad campaigns, e-mail campaigns
Qualifications and Skill Set
Live and breathe social media
Post secondary degree in marketing, digital media, communications or equivalent
Minimum 1 year working in a related role in either an agency or client setting
Proven experience interacting and engaging on social media and web platforms including, but not limited to, Facebook, Twitter, LinkedIn, YouTube and blogging platforms
Ability to generate content and make content engagement recommendations that will speak to social media audiences
Attention to detail and time management
Ability to adjust quickly to change
Experience with Sprout Social (or other social media dashboards ie: Hootsuite, Buffer, etc) and asset
Graphic design experience an asset
Experience with Adobe Creative Cloud apps (Photoshop, Spark, etc) and asset
Please send your cover letter and resume to: careers@nullhubcreativegroup.com – with Social Media Coordinator as the subject line.
Deadline March 15, 2019.
We appreciate your time in sending us your details, but only those selected for an interview will be contacted.